InnovateUK award on new mobility travel network management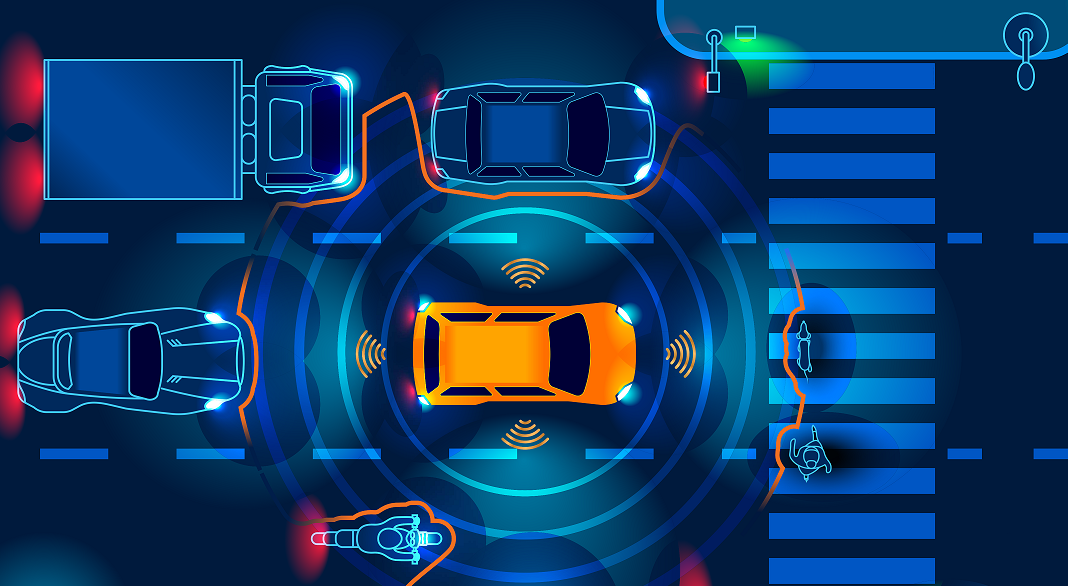 Background
Chilton-based IoT data specialist company Chilton Computing is spurring the development of new traffic management technologies following a £50,000 InnovateUK grant.
The grant is part of a Small Business Research Initiative (SBRI) competition with funding provided by the GovTech Catalyst round 3 for Oxfordshire County Council. The grant is being used to fund R&D in emerging technologies. The project, named MD-TRAC, aims to develop and trial a next-generation traffic network management software system. This will manage trials, deployment and collaborations of new mobility transport options on public roads and airspace. De-risking the deployment of these technologies in public and safeguarding citizen safety is vital.
The first phase of this project started in July 2019. It focusses on system architecture design, and validation of the implementation approach. Phase 2 is developing the technologies and deploying a beta version (TRL7) at Oxfordshire County Council's UTMC in Kidlington to demonstrate its operational readiness and performance.
Chilton Computing Limited specialises in location intelligence, data and visualisation technologies for connected IoT systems in smart cities.
The expert advisors involved in this project are from: Highways England, the Science and Technology Facilities Council, Huduma Ltd, Transport Systems Catapult (now called Connected Spaces Catapult), and Smart Oxford.
People
Dr Erica Yang, Founder and Director of Chilton Computing Limited and a big data and analytics expert, commented: 'We are delighted to be successful in this highly competitive travel network management for new mobility innovation call".
She added that 'the main mission of this project is to bridge a critical gap between the existing UTMC system (which is focused on previous technologies) and next generation traffic management technologies that are heavily influenced by increasing infrastructure and vehicle connectivity, automation and AI technologies. The centre piece of the deliverable is a highly flexible data super-hub with the goal of providing 'always-on' intelligent connectivity between diverse data sources, systems, and apps, an ecosystem of scalable data and analytics innovations to support Oxfordshire County Council in its transport transformation programme".
Talking about the influence this project could have for our local transport, Dr Yang said, "This project will demonstrate that the costs and timeframes to leverage existing UTMC and third-party data sources for new services can be greatly reduced to a fraction of those in the existing setup. This will pave the way for a new generation of 'Living lab' innovations in Oxfordshire that are known for accelerated speed of trialling and development of new technologies, and a constantly evolving ecosystem of innovations which can keep up with the digitisation of our infrastructure for the future".
Project Brief
According to KPMG analysis, the connected car penetration in the UK will reach 73% by 2020. Being able to pinpoint and respond at or near real-time to complex traffic situations in city centres and surrounding areas is critical to large scale deployment of traffic management strategies for new mobility solutions in public, be they CAVs, EVs or drones.
The rapid commoditization of IoT sensors, from CCTV cameras, GPS devices and AQ sensors, in conjunction with the proliferation of sensors used on new mobility solutions, have meant that acquiring data is cheap and data abundant. However, harnessing the collective power from the data to advance traffic management is hard for two important reasons: (i) data cannot be easily assembled and analysed to deal with increasingly complex situations that demand precision and (near to) real-time responses; (ii) advanced data-driven traffic analytics methods (e.g. travel time prediction and transport mode identification) cannot easily be leveraged in current UTMC systems, limiting their applications in new mobility revolution.
The key challenges addressed by MD-TRAC will be a scalable data management platform designed to accommodate continuous data linking and enrichment, especially for IoT datasets; an extensible and flexible event-driven message brokering framework for augmenting UTMC with MD-TRAC functions, including continuous data ingest, exchange, and real-time analytics; a fully integrated travel model analytics toolbox for real-time object detection and identification using deep learning techniques and edge computing architecture.
Chilton computing InnovateUK Oxfordshire County Council SBRI traffic network management UK Research and Innovation UTMC