Pioneering Digital Twinning Technology for Cybersecurity Testing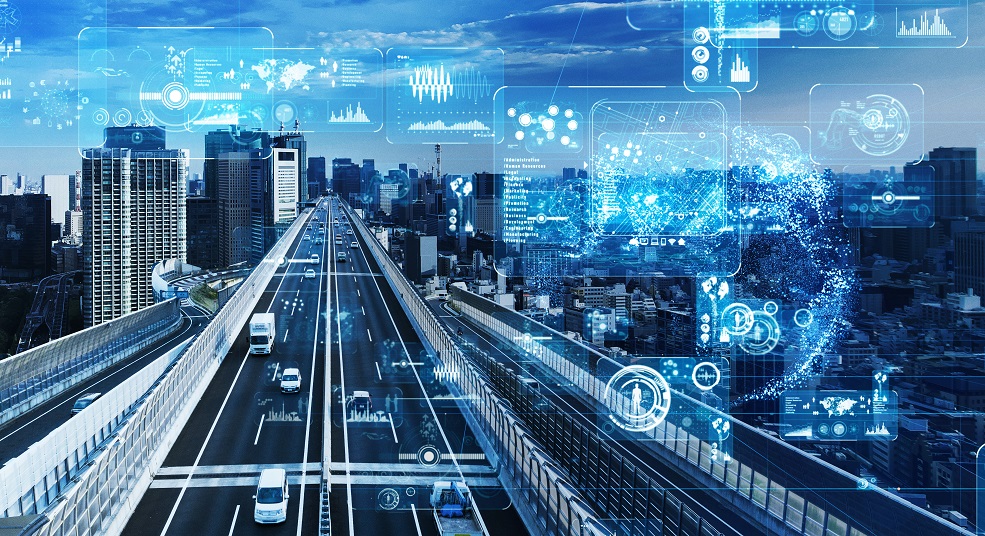 Directors at Chilton Computing are celebrating the news that they have successfully led a bid for £150K funding as part of a group which includes Oxfordshire County Council, the Science & Technology Facilities Council and Huduma Limited. The award is one part of £1.2M funding for 7 projects made by Zenzic, an organisation created by government and industry to focus on the UK's global connected and self-driving sector (which within 15 years could be worth over £900B).
DT-4-CT (Digital Twinning for Cybersecurity Testing) is being funded to 'research cybersecurity threats to connected vehicle networks and propose a cybersecurity testing methodology using a digital twinning approach to identity and measure dynamic threats and suggest mitigation strategies.' A digital twin has been defined as a digital replica of a living or non-living physical entity'; it allows data to travel simultaneously between a physical world and a virtual one.
This project is one part of the government's modern Industrial Strategy, which includes facilitating more robust and sustainable transport movements across the UK. George Freeman, Future of Transport Minister in the Department for Business, Energy & Industrial Strategy (BEIS), commented; 'Whether we're turning cars into Wi-fi connected hotspots or equipping them with millions of lines of code, we must consider the new challenges of putting this technology into practice'. He added that the funding would 'help to guarantee the future safety and security of self-driving vehicles, both in the UK and globally.'
The Cybersecurity Feasibility Studies competition was launched in the summer of 2019 and is part-funded by the Centre for Connected & Autonomous Vehicles (CCAV) in partnership with InnovateUK and part-funded by the companies involved.
Dr Erica Yang is the Founder and MD of Chilton Computing and a computer scientist and former group leader at the Rutherford Appleton Laboratory (RAL), as well as the Founding Project Director for an £8M programme for the Data & Analytics Facility for National Infrastructure (DAFNI). Her team has recently been undertaking a research project named MD-TRAC which developed and trialled next-generation traffic network management software systems for new options around mobility transport on public roads and airspace, de-risking the deployment of these technologies in public and ensuring citizen safety. The main aim was delivery of a highly flexible data super-hub with the goal of providing 'always-on' intelligent connectivity for a new generation of traffic management and control centres with an increased responsibility for connected travelling and transportation for our society.
DT-4-CT's project will further develop this process of de-risking existing technologies by finding innovative ways to assess the security risks of interacting parties in the CAV ecosystem in cyberspace. In the future, this will help self-driving vehicles to securely communicate with other vehicles, surrounding infrastructure and third party services. Research will concentrate on identifying and measuring cyber-physical resilience (and corresponding weak points) using computational modelling and simulation methods to create both new cyber test scenarios and robust and scalable testing processes.
With many potential markets around the world, exciting outcomes could include:
digital cybersecurity testing for automotive supply chains, to ensure software integration is compliant to cybersecurity standards and specification

digital cybersecurity testing as part of future annual MOT tests to ensure vehicle maintenance/servicing are continuously compliant with cybersecurity standards and best practice

digital cybersecurity threat monitoring, mitigation and response from traffic control centres to ensure that cyber-threats are being understood, managed, and timely controlled
After the funding news was announced, Dr Yang said that 'Chilton Computing is excited to lead the DT-4-CT consortium to work with leading CAV players in the UK, in order to develop threat-aware cybersecurity capabilities and services for the next generation of intelligent transport systems'. She added that 'this project will enable the partners to examine the practical challenges, technical feasibility and commercial opportunities of developing a digital twinning approach for a holistic cybersecurity testing and certification strategy; to be used with emerging networked CAV ecosystems'.
Connected Autonomous Vehicle Cyber Assurance Cybersecurity Cybersecurity Testing Digital Twin news Smart Infrastructure